Oncology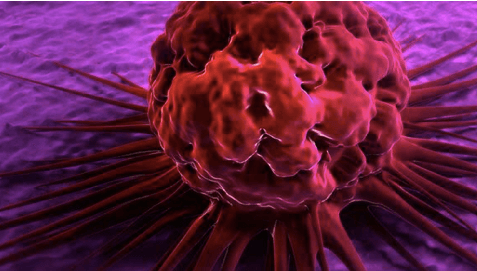 Oncology is a branch of medicine that specializes in how to diagnose and treat cancer. Oncology research is becoming more competitive, and trial designs are increasing in complexity. Recent reports indicate that the success rate of investigational compounds approved for clinical use in cancer is the lowest among all diseases. CD BioSciences provides in-depth oncology trial knowledge spans the entire clinical process, from the design and execution of proof-of-concept trials to submissions and regulatory approval.
Related Experiences of Clinical Trials
CD BioSciences offers experienced oncology project teams across the globe ready to support your oncology study. Expertise with your specific oncology indication is critically crucial when selecting the right partner for clinical trial conduct. CD BioSciences' clinical trial team is well positioned to leverage their experience to advance your development. Below is a representation of CD BioSciences' current oncology clinical research experience by indication:
Solid tumor
Breast cancer
Lung cancer
Skin cancer
Brain cancer
Cancer of the head and neck
Developments Based on Expertise
You ask for a partner that will reliably deliver and assist you in navigating the complexity of oncology clinical trial development and execution. Our robust staff experience ensures exceptional execution in all development operations while offering flexible solutions to meet your specific needs. CD BioSciences is the dedicated partner you can count on before, during, and after your cancer clinical trial, as we share a common goal of helping your compound succeed. Thanks to our experienced professionals, we offer services, including small molecule, biosimilars, DNA/RNA, biologics, antibodies, and diagnostic kits.
One-stop Solutions
Oncology is complex; each indication has its own nuances and challenges to surmount, and selecting the right partner for your next study requires the partner that can offer focus and dedication to you and your team. From Phase 1-IV, we have optimized our oncology service offering by dedicating staff, technology, and assets to provide you with reliable and transparent access to data to facilitate decision making. CD BioSciences clinical team's comprehension of the complex issues of oncology trials translates into better problem identification, decision making and superior results. Explore each stage of our clinical services for a complete picture, including bioanalytical lab testing, clinical pharmacology, first in human (FIH), proof of concept (POC), early phase trials, phase IIa trials, phase IIb trials, phase III trials, and clinical data management analysis and reporting.
Oncology trials are complex. CD BioSciences team has deep oncology trial experience and expertise — from our world-class medical advisory board to our clinical team members and medical personnel. We have first-hand experience and expertise in precision medicine clinical trials matched to specific patient biomarkers and personalized treatments customized to the individual. Get the comfort of an experienced, dedicated team by your side throughout your trial. We'll get your study completed on time and budget. We have worked on cancer studies with a diverse range of patient populations and have built a strong network of investigator sites to support these trials. For more specific details, please don't hesitate to contact us.